Putting a spotlight on the Bay Area's vibrant traditional arts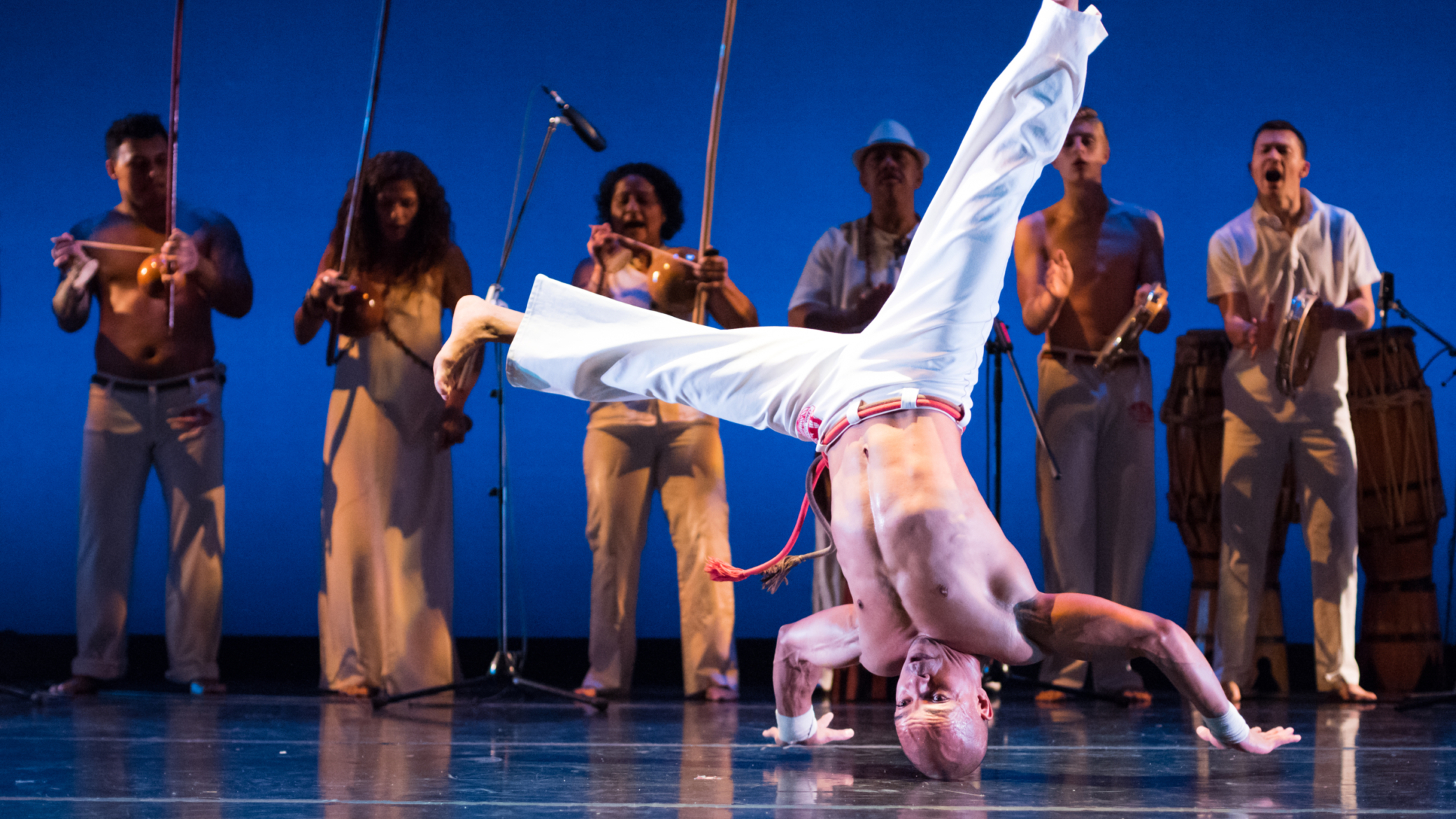 The San Francisco Bay Area's traditional arts sector is distinguished by its tremendous breadth and depth. The traditional arts — which include dance, music, theater, chanting, rituals, storytelling, visual art, and material arts — are practiced at events that draw thousands, such as Chinese New Year, powwows, and Dia de los Muertos, as well as at sacred ceremonies and intimate gatherings. Immigrant communities hailing from Africa, the Americas/Turtle Island, Asia, Europe, and Oceania use folk and traditional arts to maintain traditional ways of life, nurture cultural expression, and promote community cohesion. "Communities of Change: Traditional Arts as Enduring Social Practice in California's Bay Area" is an extraordinary account of this richness, revealing both deep wells of tradition and revolutionary practices embodied in organizations as diverse as a Tibetan opera company in Richmond, a Mexican folk dancing troupe in Watsonville, a hula company in South San Francisco, and an African American quilting guild in Oakland.
Commissioned by the Hewlett Foundation to prepare for the 50 Arts Commissions Folk and Traditional awards, announced in 2021, the report was prepared by the Alliance for California Traditional Arts (ACTA), a statewide nonprofit organization focused on promoting and supporting ways for cultural traditions to thrive, now and into the future.
For all their vibrancy, distinction, and breadth, the traditional arts are underrecognized, misunderstood, and chronically underfunded. Funders, artists, journalists, and scholars seeking to better understand the Bay Area's traditional arts sector can now access a wealth of information and an adept analysis of the traditional arts fields. Authors Lily Kharrazi and Amy Kitchener, longtime leaders at ACTA, reveal their deep knowledge of the sector's history and present state, and share critical insights about the sector's challenges, accomplishments, and needs.
The report begins with important fundamentals, including the complexities of naming and defining the traditional arts. Nomenclature might seem like a basic, perhaps even picayune detail, but as Kharrazi and Kitchener explain, it is a matter of great consequence: "There is no consistent nomenclature or terminology to describe the field," they explain. "In a limited 2018 survey, ACTA found dozens of terms employed," including cultural heritage, folklife practices, cultural traditions, grassroots cultures, and collective spirit. They go on to write, "While some public folklorists have suggested that the fluidity of terminology reflects the fluidity of the work itself, the inability to marshal a common language and terminology to describe the field limits its visibility and can impede connections with other people and sectors. This is an ongoing challenge for both cultural workers seeking to grow the infrastructure of support and for culture bearers themselves, who are working to gain legibility in the public sphere without losing their individual cultural contexts."
"Communities of Change" paints a picture of the expansive breadth of the sector across the 11-county San Francisco Bay Area. The report also points out the fascinating particulars of how the traditional arts have evolved in different Bay Area sites, whether that is the seminal influence of the West African dance company Diamano Coura founded by immigrant African dance masters in Oakland, or the pivotal role of local Japanese American artists and activists in establishing taiko as a music and movement practice, which has since spread across the country.
The report debunks the idea that the traditional arts are, by definition, focused on endlessly reproducing traditional forms. It instead illustrates the innovation that happens as traditional artists and cultural practitioners adapt to immigration, changing conditions, and new creative influences. The report also explains the fascinating lineage of the traditional arts in the Bay Area, where the venerable cultural traditions of immigrant homelands, the hybrid ferment of diasporic cultures, and the Bay Area's own storied history of radical activism and organizing all combine to promote the flowering of a truly diverse traditional arts sector.
"Communities of Change" notes as well that the traditional arts sector has often been unseen and unsupported by public and private funders, with traditional arts representing just a tiny portion of funding portfolios. The small-budget, unincorporated nature of many traditional arts organizations has made accessing funding difficult because, in part, they are often not organizationally legible to funders. "The philanthropic sector can see the tip of the traditional arts iceberg with some groups that have incorporated into the 501(c)(3) model," states the report, "but the majority of this sector functions outside this designation." The report rounds out its offerings with a critical list of recommendations for funders, scholars, curators, nonprofit organizations, or anyone else hoping to better support the traditional arts.
"Communities of Change" is not meant to be an exhaustive report on the traditional arts in the Bay Area, but is an invaluable tool for those wishing to understand the history, contributions, needs, and aspirations of a remarkably contemporary and enduring element of the arts sector.