4 principles to help educators teach politically charged topics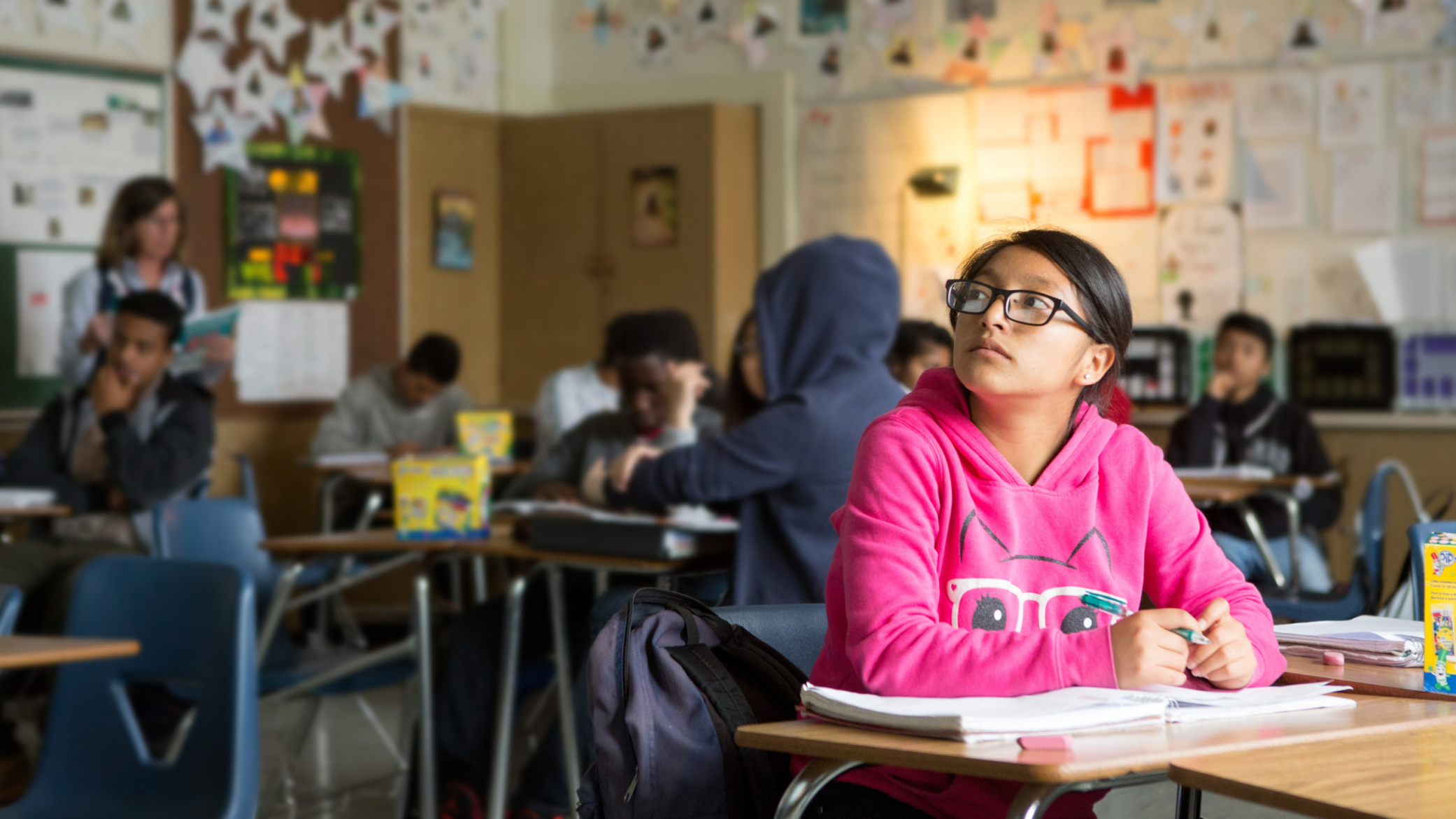 This story was produced by The 74, a non-profit, independent news organization focused on education in America.
Rising controversies over critical race theory, playing out across elections, legislation and the media, risk doing real harm to students and, by extension, the society they will soon inherit. Educators can and must be supported in mitigating this harm. With intentional, dispassionate planning; better training and resources for teachers; and common-sense faith in students' abilities to think and reason, Americans can shift this roiling debate into an opportunity for growth, learning and understanding.
Legislators in 40 states have introduced nearly 200 anti-critical race theory bills since the start of 2021. Such measures typically describe classroom discussions of race and racism as divisive concepts to be avoided. But teaching a factual, unabridged version of the nation's history is not inherently divisive. It is an opportunity to equip students with collaborative, critical thinking skills, which is the very purpose of public education. What is truly divisive is dragging educators through this political battle, creating collateral damage for students of color and white children alike, as the country emerges from the uncertainty caused by the pandemic.
A recent national poll found that most voters, including parents, support teaching a full, honest account of history, warts and all. It is a disservice to American children if slavery and anti-Black racism are not included in textbooks, just as it is a disservice to avoid teaching about the removal of Native Americans from their ancestral lands and the incarceration of Japanese Americans during World War II. Omitting sensitive but important topics shortchanges students of both knowledge and skill-building opportunities.
Rather than dwelling on what shouldn't be discussed in classrooms, policymakers should focus on how educators use difficult topics as an opportunity to teach collaboration and communication. After all, issues like race, war, insurrection, religion and science are bound to come up, whether they're in the curriculum or not.
Through grantmaking and partnerships over the last decade, the William and Flora Hewlett Foundation's Education Program has supported organizations that provide students with access to rigorous, relevant and innovative educational experiences. Using hard subjects as an opportunity to engage students in learning is what good teachers do. Now, they can combine these approaches with more recent research on brain science and culturally affirming practices to suggest a path forward for talking about race and racism in schools.
Based on this experience, we suggest four principles for teaching about these and other difficult topics:
Be accurate: Schools should present history and current events in ways that are accurate and honest while encompassing multiple viewpoints. Children understand that good people, like admirable nations, aren't perfect. They can handle the truth.
Be affirming: It is well-established that students do better when they see their identities reflected in what gets taught, and by whom. As classrooms become increasingly diverse, schools must work harder to ensure that standards, curricula, text and teaching methods reflect and affirm these diverse identities.
Be age-appropriate. Teaching about race, racism and other potentially sensitive topics should be calibrated to the appropriate developmental age of students.
Be interesting. Young people naturally gravitate to thorny issues such as racism. Schools should lean into this impulse, responding with a type of learning that inspires reflection, critical thinking, collaboration and the weighing of different perspectives.
These types of engaging, inclusive learning experiences are already happening in some school districts — and the good news is, 17 states are looking to expand education on racism, bias and related topics. Now, to promote the best classroom experience for students, teachers must have access to instructional materials that mirror public school students' diverse identities and histories. Though there has been an increase in the availability of high-quality materials that simultaneously affirm students' identities and engage their minds, teachers need more.
It is also essential to give teachers the support they need. Educators are learning and adapting to a wider awareness and discussion of race. But they can't be expected to do this important work while the threat of being fired for any misstep looms over them. Teachers deserve sustained training on how to guide effective discourse on hard topics such as race, and ongoing professional development to help them continue to learn and improve.
Lastly, schools should expand students' critical thinking rather than restrict what they can learn. Equipping children with the knowledge and skills to deal with difficult issues has long been central to public education's purpose. It's time to embrace that purpose, and support teachers so they can deal skillfully with politically fraught topics. Only then can every young person become more knowledgeable, more active and more productively engaged in our democracy.