Hewlett's Racial Justice strategy: a roadmap for progress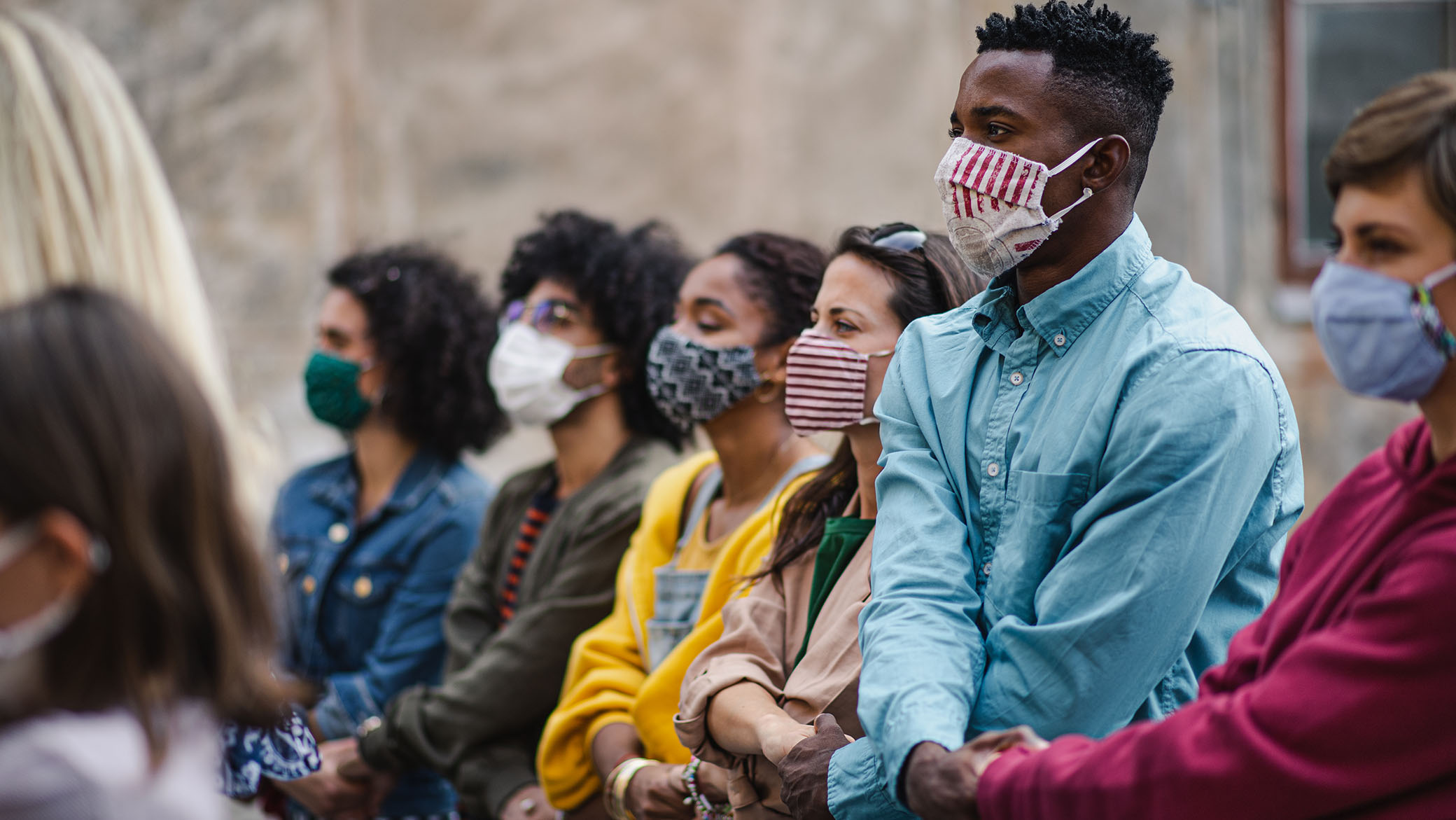 This year has been a busy one as the Chief of Equity and Culture at the Hewlett Foundation. For starters, this was the first year where we began to draw from the $150 million in dedicated racial justice funds to make grants to a number of organizations, including the Color of Change, Race Forward, re:Power, SumOfUs, and the Center for Popular Democracy, and the Institute for Strategic and Equitable Development.
Those familiar with what it takes to truly advance racial justice within a foundation, know that grantmaking is just the tip of the iceberg. For long-term, transformative change to occur, an organization must connect what it supports outside its four walls with the work happening within them. That's why, if asked to name the Culture, Race, and Equity team's biggest accomplishment in 2022, I would say that it's having laid the foundation for true progress on racial justice within the foundation for 2023 and the years to come.
It was just this July when I met with Hewlett's board to share a strategy to ensure our foundation could do the important but hard work of ensuring each member of the Hewlett team can grapple with questions of diversity, equity, justice, and inclusion within their own work; can begin to build and deepen trust within the racial justice community; and has a clear sense of how they might advance racial justice in our policies, practices, and grantmaking. Based on interviews with racial justice practitioners and academics and centered in advancing shared liberation of all people by addressing systemic racism, the strategy recognizes that for our work to be authentic and impactful, we must dedicate the appropriate time and resources.
As we end the year, I'm excited to share the strategy memo along with some additional details of what 2023 will look like for Hewlett on racial justice.
Looking back
First some context — diversity, equity, and inclusion are not new to Hewlett. Back in 2013, we elevated these principles as central to the foundation and began taking deliberate steps to ensure they were not an afterthought. Unlike others who frequently rely upon external consultants, Hewlett took a different "do it yourself" approach. This was in part a response to the research showing that external diversity and racial justice trainings can sometimes be ineffective or counterproductive and partly because we understood the importance of strengthening our internal capacity.
Similar to other institutions in 2020, we came face-to-face with our shortcomings, including as it relates to this approach. One such shortcoming was that although the work we started in 2013 positioned us to better embrace diversity and inclusion, which you can see reflected in our staff and grantee demographics, we had not been as deliberate in examining issues of equity and justice and how they played out in our organization or in our work. And while in some parts of the organization we had built relationships with and begun to support racial justice, we had a lot of room for improvement as an institution.
In a nation where race is such a powerful determinant of whether someone can realize their own aspirations, as well as their hopes for their families and their communities, this seemed a real gap in our ability to fulfill our mission. And in a world so shaped by a history of systems of power, it also seemed a real opportunity to grapple with the world as it is.
Our Racial Justice strategy
Our strategy is meant to build on our previous progress on diversity and inclusion and develop Hewlett's capacity to support equity and justice. As we put this strategy into practice, we hope to stay true to many of the values that our foundation continues to hold dear, such as a belief in the power of ideas, the belief that there is real value in investing in the expertise of people, including on racial justice, and the belief that transformative change happens with long-term engagement.
What does that look like?
Strengthening Hewlett as an institution. In 2022, I partnered with coaches, grantees, and other leaders in racial justice field, as well as with Hewlett staff, to develop an approach to guide team conversations on diversity, equity, inclusion, and justice within Hewlett. The Focusing on What Matters Framework, as we are calling it, provides a common structure and approach, including common language, for teams examine their diversity, equity, inclusion, and justice across four shared domains. These include people and partners, programs, policies, and practices. All teams are expected to use the framework by the end of 2023 to develop an action plan on how they will deepen their work on diversity, equity, inclusion, and justice, and to share their choices and what they learned in a "presentation of learning" with the rest of the foundation. Although everyone is at a different stage, every Hewlett team has initiated the process, and some have begun to articulate their action plan for the coming year. The Effective Philanthropy team, for example, plans to retool its strategy — including in its OFP guidebook — to support shifting power in philanthropy and to consider the inequitable ways in which philanthropy has worked in the past.
Strengthening Hewlett's grantmaking. Our grantmaking will be informed by our internal learning and transformation and will also serve as a mechanism to encourage increased funding in the racial justice space across all Hewlett's programs and initiatives. The board authorized Hewlett to spend at least $150 million over 10 years on racial justice grantmaking. We have chosen to focus that grantmaking on supporting racial justice organizations that work on the issues in which we already engage. Our hope is that by engaging on issues on which we already have some level of expertise, we will have some level of knowledge and credibility as issue experts even as we build our credibility and trust on racial justice. We plan to make grants in three areas:
Collaborative grants in partnership with Hewlett programs and initiatives. These grants will help all Hewlett programs advance their existing strategies by addressing racial justice and expand the program's funding to support racial justice.
Multi-issue grants are for racial justice organizations that work across two or more issues on which Hewlett works, can help catalyze the field, and have influential and learning-oriented leaders.
Field-building grants support organizations that are helping to strengthen the field of racial justice.
Notable in our approach to these grants is that our goal is for all grants to be long-term, flexible funding. The expectation is for Hewlett staff managing those grants to be in meaningful relationship with these grantees. That includes providing connections and sufficient support and actively soliciting feedback of how we can better support their work.
Holding ourselves accountable via an advisory council. Next year, the foundation will establish an advisory council that will include some senior leaders from Hewlett and an equal number of racial justice leaders — both practitioners and academics — to help us make connections with others in the racial justice field; strengthen our own learning and improvements on racial justice; and to hold us accountable to making progress. We think this an essential piece of our work because it means that our work will not happen in a vacuum or absent the voices from those who our work is intended to serve.
Looking ahead
Injustice doesn't just impact those who experience it. It impacts all of us. And when we combat it — as happened in the fight to end slavery or the fight for Civil Rights or the fight to end apartheid — it benefits all of us. For the Hewlett Foundation, which has been a leader in philanthropy for decades, to take on racial justice, and to do it well, can be a powerful signal to philanthropy and can make a tremendous impact in the places and issues where we work.
Progress will not happen overnight. But it is possible, and we at Hewlett now have a roadmap to help us along the way. I'm excited for 2023 and for the road ahead, and I look forward to continuing to share progress, and yes — even challenges, along the way.